Gang violence crackdown gets £7.3m government funding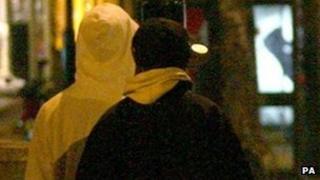 The government has announced 22 areas that will share £7.3m in a bid to tackle gang and youth violence.
Birmingham is set to receive the most money with a total of £1,285,036, with Manchester receiving the second biggest handout at £715,763.
Liverpool will receive the third largest amount, £566,643.
The rest of the money, to be used to prevent people becoming involved in gangs, is split across the London boroughs and across England.
The cash is also aimed at helping those already involved to escape.
The Ending Gang and Youth Violence Report, published last month, sets out government plans to prioritise £10m of Home Office investment in early intervention work in 2012-13.
'Practical help'
It plans to support up to 30 areas "most affected by gangs and youth violence".
Researchers used data on serious youth violence and local police intelligence on gang activity to identify the problem areas most in need of help.
Home Secretary Theresa May said: "We are providing practical help and support to those communities most affected by gang and youth violence.
"The aim is to help local areas themselves understand the specific problems they face and to develop local and effective solutions."
The other areas to benefit are Brent, Croydon, Ealing, Enfield, Greenwich, Hackney, Haringey, Islington, Lambeth, Lewisham, Newham, Salford, Sandwell, Southwark, Tower Hamlets, Waltham Forest, Wandsworth, Westminster and Wolverhampton.