Sara Payne home from hospital after 'collapsing'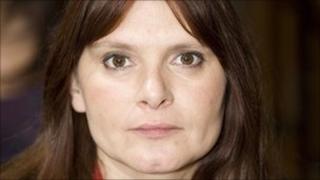 The mother of murdered schoolgirl Sarah Payne has returned home after collapsing "in agony" and being taken to hospital, according to a friend.
Child protection campaigner Sara Payne, from Surrey, is resting at home with her family, her friend Shy Keenan said.
Ms Payne suffered a life-threatening stroke in December 2009 but Ms Keenan said her collapse at home was not connected with this.
She said the prognosis was good and treatment was starting immediately.
"We don't want to say too much," she said.
"Sara is such an incredible woman who always gives so much of herself, but right now, all we want to do is give her some of that love back, time for fate to pick on someone else please.
"We love you Sara."
Ms Keenan was with Ms Payne when she collapsed and called 999.
Ms Payne's daughter was murdered by Roy Whiting in West Sussex in 2000.
'Sarah's Law'
Ms Payne became an MBE after being named in the 2009 New Year Honours List for services to child protection.
She recently said she wanted to become the new victims' commissioner.
Following the death of her daughter, she joined forces with the News of the World newspaper to campaign successfully for Sarah's Law, which allows parents to ask police if someone with access to their son or daughter has been convicted or suspected of child abuse.
In October it was announced she was taking legal action over alleged phone hacking.
News International said it was "committed" to reaching fair settlements with victims of hacking.