Calls for new rights for victims of crime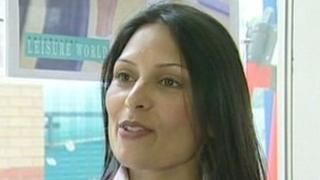 Victims of crime are feeling let down, unrepresented and abandoned and it's time to change the law.
That was the message delivered to parliament as several MPs from the East came together to give their backing to a new bill, which aims to give new rights to the victims of crime.
Conservative MPs, Philip Hollobone (Kettering), David Amess (Southend), Elizabeth Truss (South West Norfolk) and Lib Dem, Bob Russell (Colchester), have all put their names to the new bill being drawn up by Priti Patel, the Conservative MP for Witham.
"We all know the horrific, appalling and devastating effect that criminals have on (victims') lives.
"But all too often victims and their families feel let down, unrepresented and abandoned, as they are processed through the criminal justice system," Ms Patel told the Commons.
Inadequate procedures
She drew on figures from the British Crime Survey which found that only 39% of victims believe the criminal justice system is effective and just over half think it fair.
Other recent surveys, she added, showed that 80% of people think the system treats those who're accused of committing a crime more fairly.
"The existing procedures for victims have failed and proved to be inadequate," she added.
"There is a need, if not to take away rights from offenders, to at least give consideration to balancing up the system towards some basic needs of victims."
Ms Patel's bill, which will be debated in the new year, will include the right for victims to have a say in whether a defendant is charged and what sort of sentence a convicted person should receive.
It will also try to end the delays in releasing bodies for burial (78% of bereaved families wait more than 28 days to bury loved ones, 6% wait more than six months) and it hopes to give victims the right to legal redress if they feel their rights have not been respected.
Other aims are to increase support for the families of Britons murdered abroad and give greater protection to victims from criminals, once they are released from prison.
This is only a private members' bill and without government support it won't get far.
But if Ms Patel's proposals gain enough support ministers will have to take notice.
Her bill is a sign that MPs feel the system does need to change to put the victim first.