West Mercia Police's new deputy chief constable appointed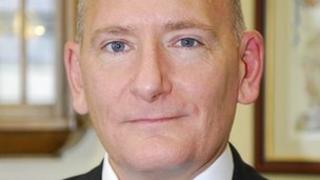 West Mercia Police has confirmed that Simon Chesterman is the force's new deputy chief constable.
He had been acting up in the role since David Shaw made the step up to chief constable four months ago.
Mr Chesterman, 47, joined the force in 2007 and earlier this year wrote a report on Cumbria Police's response to gunman Derrick Bird in June 2010.
Mr Shaw said his colleague had acquired an "impressive reputation locally, regionally and nationally".
"His appointment to this post is a critical one for the force at this time of unprecedented change," he added.
"I can think of no-one better to support me and the authority in helping us to protect and serve the people living and working in West Mercia."
Mr Chesterman also led a successful inquiry into the theft of the World War II Enigma machine in 2000.