UCA joins with Indian university on fashion course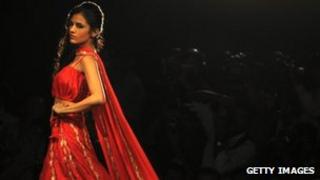 A university in south-east England has joined forces with an Indian counterpart to offer fashion courses to students on the subcontinent.
The University for the Creative Arts (UCA), which has campuses in Kent and Surrey, has joined forces with the MIT Institute of Design in Pune, India.
Indian students will be able to study the same courses in fashion design and management that are offered at UCA.
Both universities hope to develop postgraduate courses together.
Dr Simon Ofield-Kerr, vice-chancellor of UCA, said: "This is an extremely important collaboration that offers exciting potential for student exchanges and research collaborations."
The courses, which will include the same content as those delivered in England, will commence in July 2012.
Dr Sunil Karad, executive director of MIT Institute of Design, said: "The fashion industry in India has seen rapid growth in recent years, and fashion graduates are very much in demand.
"This new agreement between us and UCA will make a first class fashion education available to Indian students in their native country, enabling them to make the most of the exciting new job opportunities that are emerging."