Warton, Samlesbury and Brough BAE jobs consultation extended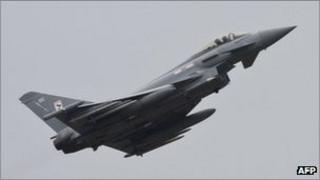 A consultation over plans to axe 2,300 jobs from BAE Systems in Lancashire and East Yorkshire has been extended for more talks to continue.
The 90-day consultation on the cuts to the plants in Warton, Samlesbury and Brough had been due to end on 26 December.
However, the company said the deadline had been extended to allow more time for talks with unions.
A BAE Systems spokesman said there was "no time frame for the extension".
However, union officials said they had been told there would not be any compulsory redundancies until March.
BAE Systems spokesman said the firm, which made the cuts announcement in September, was continuing to find ways to prevent redundancies.
On Monday it was revealed the defence giant had won a £40m government contract to research the next generation of aircraft technology.
However, the company spokesman said that would not create any new roles.
The spokesman said: "It is a research and development contract not a major production contract and will just sustain existing skills."
'Better Christmas'
Phil Entwistle, from the Unite union, said: "It is great news and means we will have breathing space.
"We will have a better Christmas than we thought.
"The company have said there won't be any compulsory redundancies until March which gives us 90 more days to look at mitigating opportunities."
Mr Entwistle, who represents workers in Warton and Samlesbury, said: "We have had meaningful consultations and we are not giving up on avoiding compulsory redundancies.
"It has been very encouraging that major players in the civil aircraft and energy industries have approached us crying out for our skilled workers."