Thames Valley Police sell £12m worth of houses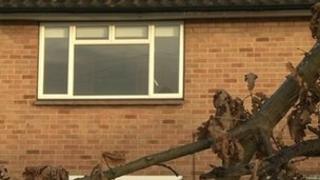 Nearly £12m worth of houses have been sold - or will be - by Thames Valley Police because they are no longer needed.
Up until the mid-1990s serving officers had the option of being housed in police accommodation.
But since rules were changed, homes have become vacated as officers retire.
Since 2010 the force has sold 20 houses making £5.5m. An additional 22 houses have been approved for sale at an estimated value of £6.25m.
'Local policing'
The police said the money would be spent on capital projects like updating stations and refurbishing custody suites.
Graham Smith, from the Police Federation, said the future for police officers in relation to their pay and conditions looked difficult and the force needed to keep a number of houses for police officers that got into financial difficulties.
He added: "Policing should be locally based where police live quite close to where they actually work."
Deputy Chief Constable Francis Habgood said Thames Valley Police would be left with 80 houses and more would be considered for sale as and when they became vacant.
He said he did not envisage the force owning no houses at any point.
He said there was always a need for a small stock of houses for short-term rents.
If staff retention in the Thames Valley became difficult, he said, the force may look at an equity scheme to help staff buy their own homes as it has done in the past.