Fraud case David Checkley told to pay £20k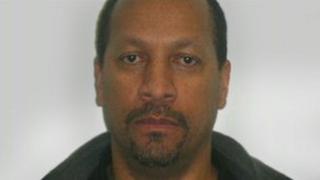 A fraudster who conned lonely women out of hundreds of thousands of pounds has been ordered to pay back £20,000 or face another 17 months in jail.
David Checkley, 54, was jailed for six years and 10 months for targeting a string of divorced women from Bath, London, the Midlands and the US.
He pleaded guilty to 13 charges of fraud at a hearing at Bristol Crown Court in September 2010.
He was ordered to repay the cash within six months at the court on Thursday.
Bristol Crown Court had heard the father of four, of Fernside Avenue in Mill Hill, north London, targeted a string of lonely divorced women.
The court heard Checkley spent the money on suspect business deals, sports cars and designer watches.
'Hidden assets'
Gordon Harrison, defending, said on Thursday that police had already seized £21,922.46 worth of goods from Checkley's home, including cars, motorbikes and jewellery.
He said Checkley had a further £20,000 in "hidden assets", which he would repay.
Judge Mark Horton told Checkley: "In your case you deceived a host of women whose finances you used for your own personal gain.
"You benefited from that appalling conduct to the sum of £259,588.
"You have conceded that you have realisable assets of £41,922.46, but in actual fact only £21,922.46 relates to assets that can be returned to the losers or paid in part to them by way of compensation, and I do so order it.
"The remainder is what is described as hidden assets.
"In this case you have conceded you have £20,000; I therefore order the sum of £20,000 to be confiscated."
Checkley was arrested after a victim complained to Avon and Somerset police. Other victims were then found in Bath, London, south-east England, the Midlands and the US.
He had been targeting women for more than 20 years, the court was told.