Police forces get £341,000 for 3D road crash scanners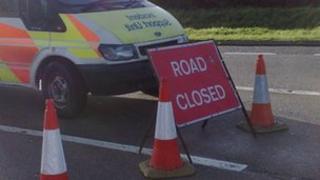 Police forces in the South West are being given a total of £341,000 for laser scanners to record road collision scenes and help cut road closure times.
The Department for Transport (DfT), which is providing the money, said the 3D scanners would save time by taking quick and detailed images of any scene.
Investigators could then examine images to gather evidence later, it said.
The Devon & Cornwall force and Avon & Somerset Constabulary will buy two scanners each. Dorset will buy one.
The initiative aims to reduce delays caused by long investigations at collision scenes and keep traffic moving, the DfT said.
On motorways in England alone in 2010 there were more than 18,000 full or partial closures lasting a total of more than 20,000 hours, it added.