Decline in number of South West work deaths, says HSE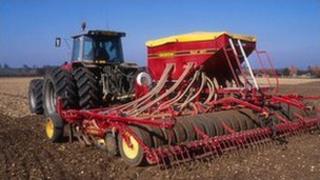 The number of workplace deaths in Devon and Cornwall has fallen, according to the Health and Safety Executive (HSE).
Between April 2010 and March 2011, in Devon, two people died and 455 were seriously injured. In the previous year, six died and 451 were injured.
In Cornwall, one person died and 205 were seriously injured, compared with three deaths in the previous year and 232 people who were seriously injured.
High-risk jobs included agriculture and construction, a HSE spokesman added.
Nigel Long, principal inspector for the HSE in the South West, said: "Employers need to spend their time tackling the real dangers that workers face and stop worrying about trivial risks or doing pointless paperwork."
Mr Long said many of the major injuries would be "very serious, possibly life changing".