Patients to choose GP practices under NHS plans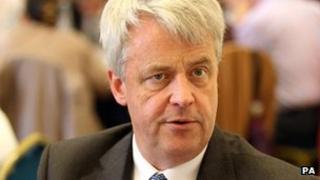 Patients in areas of England will be able to register with a GP practice of their choice under new plans.
It will mean people will be able to sign up with a doctor close to their workplace, or child's school, rather than where they live.
Parts of London, Manchester and Nottingham have been chosen for the trial which starts in April and will last a year.
GPs will be allowed to decide whether to opt in or out of the scheme.
The plans were announced by Health Secretary Andrew Lansley on Friday.
He said: "I believe patients should have the freedom to choose a GP practice that suits their lives and not be restricted by geographical boundaries.
"It shouldn't lead to a considerable burden on behalf of PCTs."
The Primary Care Trusts (PCTs) involved in the pilots are Westminster, City and Hackney, Tower Hamlets, Manchester, Salford and the City of Nottingham.
The pilot sites have been selected because they have high numbers of commuters travelling into the areas.