Simon Cassell dies after A303 Hampshire road crash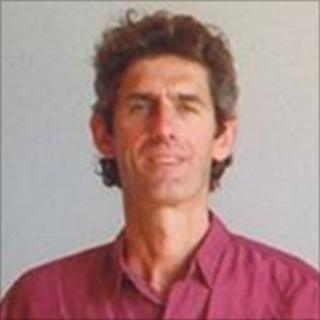 A man has died from his injuries almost three weeks after his car left a road in Hampshire and crashed.
Simon Cassell was heading west along the A303 at Weyhill when his black VW Golf came off the road and went down the embankment on 12 December.
Mr Cassell, 58, of High Street, Exeter, was treated in Southampton and Exeter hospitals but died on 1 January, police said.
His family said he was loved by "many people" and "gave his time freely".
Joe Strummer
A woman, 57, who was a passenger in the car, suffered serious but non life-threatening injuries and is recovering.
In a tribute, Mr Cassell's family said he "wore many hats in his life span" having trained as a barrister and played in the 1970's group the 101-ers with Joe Strummer, who left to join The Clash.
They added that he spoke Spanish, French, Italian and Persian and spent several years living in a yurt.
Mr Cassell was also part of the Save Dartington Campaign, a bid to maintain Dartington College of Arts in the town, but the college was later closed and the student body relocated to University College Falmouth in 2010.
Anyone with information about the collision has been urged asked to contact Hampshire Constabulary.