Three trafficking cases a week in Devon and Cornwall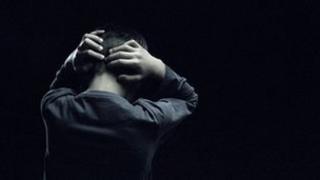 Cases of teenage girls and boys falling victim to sex exploitation and trafficking are being reported to Devon and Cornwall Police at the rate of three a week, it has been revealed.
Det Insp Simon Snell, head of the child exploitation unit, said easy internet access and chat rooms were believed to be involved in many cases.
Mr Snell said teenagers who had left home were also vulnerable.
Finding victims and catching offenders was a multi-agency task, he added.
"If a child turns up at casualty with injuries that aren't consistent with what they're saying, if children's services become aware of a child that keeps on going missing, is that child being exploited?" he said.
"If we bring all that jigsaw puzzle together, we then find that the true picture is that that child is being exploited."
'Panic buttons'
Nationally the Child Exploitation and Online Protection Centre (CEOP) said over a two-year period there had been a 16% increase in the number of children being sexually exploited.
Official figures showed the number of reports rose from 5,411 in 2008-9, to 6,291 in 2009-10.
Mr Snell said: "In Devon and Cornwall we have about 9,000 children that go missing every year, although that's not to say every single one of them has been exploited.
"National research shows us that one in nine children, when they go missing, are sexually exploited and that's really concerning."
The South West unit has online forums for victims to come forward. Children, parents and teachers can also use "panic buttons" on social networking sites to report abuse to CEOP.