Horden gunman Michael Atherton's taxi vandalised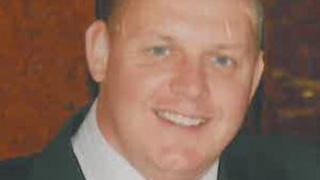 A taxi belonging to Peterlee killer Michael Atherton has been vandalised outside the home where he murdered three people then shot himself.
Atherton shot dead his partner Susan McGoldrick, 47, her sister Alison Turnbull, 44, and her niece Tanya Turnbull, 24, on New Year's Day.
Members of the 42-year-old's family are upset by the incident which happened on Wednesday, a day before his funeral.
A joint funeral for his victims was held on Wednesday.
Peterlee Neighbourhood Inspector Dave Coxon said: "The local community has been very supportive of all the victims' relatives so this additional distress is a matter of great concern.
"The only people being hurt by this are the surviving family members."