Trust plan for County Durham leisure and cultural services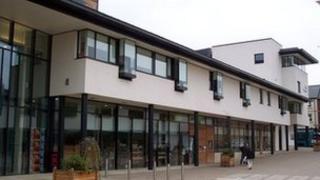 Leisure and cultural services in County Durham could be run by a charitable trust as a cost-cutting measure.
The council said it needed to save £145.8m over the next five years, due to a cut in government grants.
If given the go-ahead, a "non-profit distributing organisation" would run the services, with the council keeping ownership of the buildings and assets.
The move would affect libraries, leisure centres and Durham City's Gala Theatre, and save up to £1m.
It will be considered by the cabinet on 25 January.
Councillor Maria Plews, cabinet member for leisure, libraries and lifelong learning, said the changes could protect and even improve the services.
She added: "Whilst we are currently considering the full range of sport, leisure, cultural and library services, further consideration will be given to exactly which areas will transfer prior to a final decision in the autumn.
"In-depth research will ensure we follow a tried-and-tested line which will deliver the best service for residents and the financial savings we have no choice but to make."