Bowes Museum and Beamish are to receive around £2m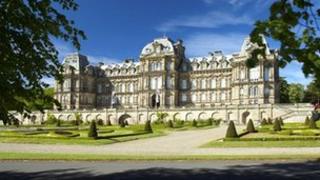 Two museums in the north east will receive around a £2m share of national funding from Arts Council England.
The Bowes Museum at Barnard Castle worked together with Beamish at Chester le Street to become one of 16 new Arts Council partner museums.
The funding will come over the next three years from a £60m Renaissance fund earmarked for regional museums.
The money will be used to expand exhibitions and to promote important collections to a wider audience.
Adrian Jenkins, director of The Bowes Museum, said: "This is fantastic news for the consortium, and we're delighted to be working in partnership with Beamish.
"The Arts Council support gives us a secure foundation of funding over the next three years to enable us to realise our aspirations in taking the Museum forward in the next phase of its development."
Richard Evans, museum director at Beamish, said: "We are truly delighted to receive this backing from the Arts Council - it really is fantastic news for Durham and the North East."