Travel warning over Wear-Tees FA Cup derby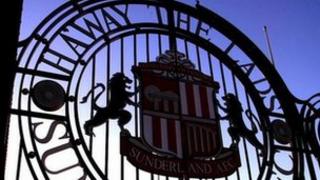 Football fans planning to travel by train to the Wear-Tees derby have been urged to consider other arrangements.
The FA Cup 4th round fixture between Sunderland and Middlesbrough is taking place at the Stadium of Light on 29 January.
Only two trains are due to operate from Middlesbrough to Sunderland before it, and one afterwards, all of which have limited capacity.
British Transport Police has suggested supporters seek another mode of travel.
Middlesbrough FC is running a free bus for ticket-holders, but places must be booked by 26 January.