North Shields man, 49, jailed for smuggling heroin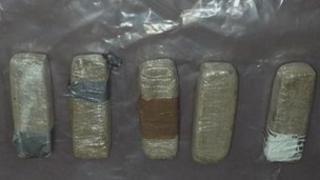 A North Shields man has been sentenced to nine years in prison for trying to smuggle heroin into the UK.
Alfred Poldrack, 49, was found guilty of attempting to smuggle approximately four kilos of heroin at Canterbury Crown Court on Wednesday.
UK Border Agency officers stopped Poldrack on 12 August 2011 at the Channel Tunnel entrance in France.
Officers found eight packages of heroin with a potential street value of up to £276,000 hidden in his car's dashboard.