What do people really think of politicians?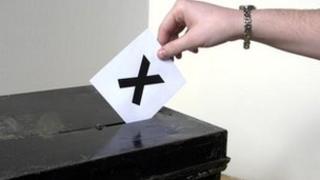 It may be unsurprising that we don't have a high opinion of politicians.
What is surprising is that it's not the way they act that disappoints us, but what they say.
These are some of the findings of a new study into perceptions of honesty (see previous blog post) from the new Centre for the Study of Integrity at Essex University.
They were presented at a special reception at the House of Lords.
"Perceptions of politicians affect people's willingness to obey the law and affect whether people vote," Dr Sarah Birch told the gathering.
"Governments become less effective if people think they're all crooks."
She revealed that a survey conducted during the general election of 2010 found that 58% of those questioned thought the honesty and integrity of elected politicians in Britain was low or very low.
Only 7% would rate it highly.
Fifty five per cent of people thought standards of honesty and integrity had declined in recent years, just 30.6% thought they had stayed the same.
Less 'spin'
Interestingly, there was very little change in public opinion just before and just after the expenses scandal in 2009, which seemed to simply reinforce, not change, their view of politicians.
People were asked to rank the things they most disliked about politicians.
"What surprised me was that people seem more concerned not about conflict of interest and expenses, but about spin," said Dr Birch.
"People are concerned about how politicians use resources but they are equally concerned about how politicians use their words. They want politicians to keep their campaign promises and not spin."
Her study found that 55.7% of people believe strongly or very strongly that politicians should be held to much higher standards of honesty and integrity than the average person.
When asked to choose ways in which the political system should be reformed, the most popular idea was making it possible for citizens to vote out sitting MPs between elections should they want to.
A fully elected House of Lords was another favourite.
And the great British public are nothing if not contrary: changing the voting system to the House of Commons, an idea that was widely rejected in the AV referendum last year, also won support.
"The field is one of paradox and confusion at the moment," commented Lord Phillips of Sudbury, the Chancellor of the University, sagely.
"There is a genuine sense of urgent enquiry."