MP argues case for allowing cameras in English courts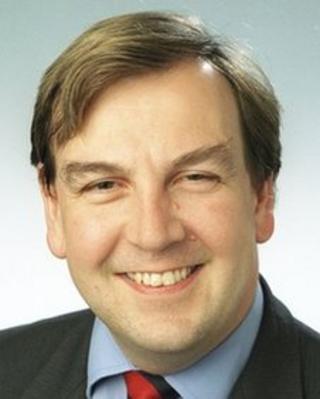 Thanks to an East Anglian double act we now have a clearer picture of the government's thinking on broadcasting court cases.
"It should have been done years ago," Essex MP, John Whittingdale tells us but Justice Minister, Jonathan Djanogly maintains that the government's paramount concern has to be the administration of justice.
The Conservative MP for Maldon raised the issue of the broadcasting of court proceedings in a Westminster Hall debate.
As the chairman of the Culture, Media and Sport Select Committee he has a personal interest and experience of the televising of proceedings and he's all in favour of it.
"There's been a long debate regarding the broadcasting of court proceedings, over 20 years," he told the chamber.
"We are one of the few countries in the world not to allow the filming of proceedings, even Russia and China allow it."
So why hasn't it happened?
Mr Whittingdale questioned the argument that it would encourage people to "play to the cameras".
"I do not think that has happened in the House of Commons, which is regarded as a great success," he argued.
He believes there would have been real merit in televising cases like the trials of MPs found fiddling their expenses; the proceedings against this summer's rioters; or the Stephen Lawrence case.
"It's time has not just come, it's long overdue," he concluded.
Step-by-step
There was a slightly surprising meeting of minds expressed by Justice Minister and Huntingdon MP, Jonanthan Djanogly, replying for the government.
"This is a timely debate and a view close to that of the government," he began.
"Open justice is fundamental to our legal system, which can be seen as opaque and remote," he explained.
"And we need to improve that."
He said there would be a "step by step" approach but the Court of Appeal would be televised as soon as parliamentary times allow.
"We are working very closely with the judiciary to take that work forward," he added.
"Over a longer period, we expect to extend broadcasting of sentencing remarks to the Crown Court, given a reasonable time after the introduction of broadcasting in the Court of Appeal.
"The government and judiciary will not permit show trials," warned Mr Djanogly.
"Our paramount concern is the proper administration of justice, and the rights of jurors and witnesses need to be protected."
Nevertheless, the first tentative steps towards opening up our judicial system to scrutiny through televising proceedings are underway.