Severn Valley Railway reopens after tunnel work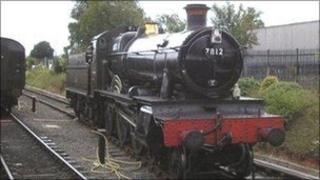 A heritage railway line has reopened at the end of a six-week £250,000 refurbishment.
The Severn Valley Railway (SVR) has been renewing track and drainage along the 16-mile Worcestershire/Shropshire line.
This included renewing more than a third of a mile of track to and through the 480-yard long Bewdley Tunnel.
Contracting engineers have been working on the project continuously since early January.
This winter's work programme brings the total spent on infrastructure renewals over the last three-and-a-half years to £1.5m.
The steam heritage line runs from Kidderminster in Worcestershire to Bridgnorth in Shropshire.