Wasted medicines cost NHS in the South Central region £20m a year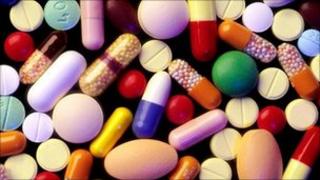 The NHS in the South Central region says wasted medicines are costing it £20m a year.
Health chiefs said the money lost across NHS Berkshire, Buckinghamshire, Oxfordshire, Hampshire and Isle of Wight could pay for 785 more nurses.
Unused or partially used medicines cannot be recycled and have to be thrown away.
An NHS spokesman said patients should think about what they were ordering and only ask for what they needed.
He added: "Any other medicines can be dispensed when needed at a later date."
Nationally it is believed people store about £90 million worth of unused prescription medicines at any one time.