Police release images in West Sussex burglary probe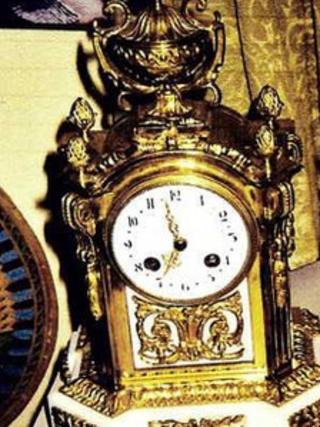 Detectives investigating an ongoing series of burglaries in the southern area of West Sussex have released images of stolen property.
Five houses in the Summersdale area of Chichester were burgled in one night when homeowners were asleep upstairs.
Det Con Jon Woolley said officers were working with colleagues in Hampshire as it was believed the thefts were linked to others across the county border.
He urged people with alarms to set them in all areas of their homes overnight.
Electrical and computer equipment was taken during five burglaries reported overnight on last Friday, he added.
Some of the stolen property was found discarded outside the houses that had been targeted.
Stolen items included a 19th Century ornate mantle clock with the stamp "Ramilo Paris".