Surrey fashion tutor makes Chichester Cathedral art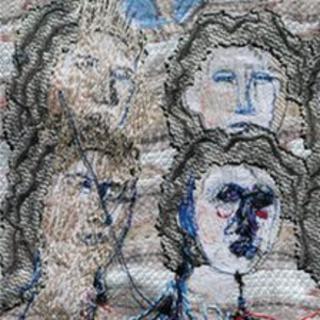 A fashion tutor based in Surrey has created four art installations which are on show at Chichester Cathedral in West Sussex.
Jules Findley, a lecturer at the University for the Creative Arts (UCA), Epsom, worked with textile artist Alice Kettle to tackle themes of bereavement.
The pair used ripped taffeta, knitted baby clothes and machine stitching.
The display can be seen at the cathedral until 29 March as part of an exhibition called Loss.
Findley said: "When I embarked on this project, I never imagined how large it would get in terms of the size of installations and support from the public."
She added: "The subject matter is profound and the treatment of this needed to be sensitive and thoughtful so it has been a real learning process for us."
Kettle's work was inspired by global events such as the Japanese earthquake and Tsunami last year, and Findley tackled the domestic view of loss.
The University for the Creative Arts, which is based across Kent and Surrey, has campuses at Canterbury, Epsom, Farnham, Maidstone and Rochester.