James Paget Hospital to have electronic records system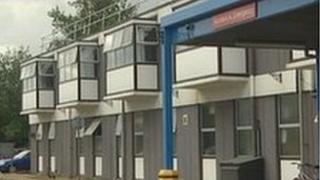 A hospital serving Norfolk and Suffolk, criticised for its methods of updating paperwork, is to introduce an electronic records system.
Last year, the Care Quality Commission (CQC) criticised the James Paget Hospital, in Gorleston, Norfolk, for deficiencies in records on medication.
The CQC's latest report in January said the problem had been remedied, but more needed to be done.
The hospital said the new system will go live this summer.