Kidderminster Male Choir sing in HMP Birmingham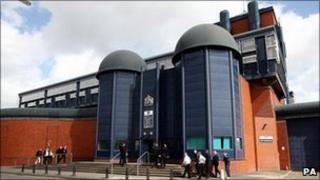 A male voice choir has been invited to a Birmingham prison to try and interest inmates in singing.
A manager at HMP Birmingham invited Kidderminster Male Choir after hearing them at a concert.
Paul Booton from the choir said: "We really hope that the visit will not just give enjoyment but may also motivate prisoners to engage in setting up their own choir."
The 70-strong choir will perform at the jail on Saturday, 7 April.
The choir, which is a registered charity, will also be raising money for the Queen Elizabeth hospital in Birmingham.
HMP Birmingham was the first existing public sector prison in the UK to be transferred to the private sector when G4S took over the running of it from the government.