Lloyds Banking Group creates 500 new jobs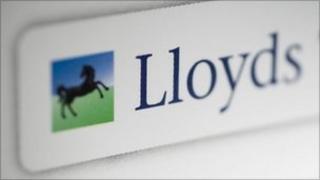 Lloyds Banking Group is to create 500 new jobs as part of plans to sell off more than 600 of its branches.
The European Union ordered the sell-off following the UK government's bailout of the bank in the wake of the 2008 financial crisis.
The sale - dubbed Project Verde - is likely to see about 19% of mortgages taken on by the Co-operative Group.
The jobs will be at new support centres in Sunderland, Gloucester, Livingston, Birmingham and Swansea.
Staff will provide telephony, banking operations and mortgage advice support to the hived off company.
The new business will eventually employ about 6,500 people.
Gordon Edwards, telephone banking director at Lloyd's Sunderland site, said it was "great news".
The 40% state-owned bank received £20bn in state aid.