German Gorbuntsov shooting: Pistol was weapon used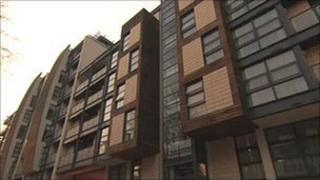 A pistol was used to shoot a Russian banker who was attacked in east London, police have said.
German Gorbuntsov is in a critical condition after being shot near his flat in the Isle of Dogs.
He was hit several times in Byng Street, at about 19:30 GMT on Tuesday, and is under armed police guard.
Officers said it was too early to speculate on Russian reports linking it to a murder attempt in Moscow on banker, Alexander Antonov, in 2009.
Police believe Mr Gorbuntsov was picked up by taxi driver in Bishopsgate at about 19:00 GMT and dropped off in Byng Street, shortly before the shooting on Tuesday.
Officers are trying to find the cab driver.
No arrests have been made and detectives are treating his shooting as attempted murder.
The suspected gunman is described as a white male, who is 6ft tall, and of slim build.
'Not gang-related'
He was wearing a dark hooded top and was spotted running from Byng Street away from Westferry Road, towards Marsh Wall.
Detectives from the Metropolitan Police's Trident gang crime command are dealing with the incident.
However, officers said the shooting, which happened near to the Canary Wharf financial district, is not thought to be gang-related or linked to other incidents in the area.
Mr Gorbuntsov previously owned banks in Russia and Moldova, according to Russian media.