Restaurant manager at Gatwick committed abuse on 'daily basis'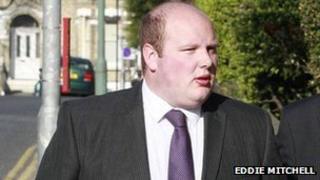 A restaurant manager at Gatwick Airport accused of sexually assaulting five women committed his crimes on an "almost daily basis", a court heard.
David Hartwell, 26, of New Malden, south-west London, is accused of abusing the women at the airport between September 2009 and August 2010.
Hove Crown Court heard he also touched women in a sexualised manner as he walked by them.
Mr Hartwell has pleaded not guilty to 16 offences.
Prosecutor Gabby Henty said: "It's the prosecution's case that the defendant persistently behaved in this way and, we say in relation to a number of complainants, he was behaving like this on almost a daily basis."
Jurors heard that Mr Hartwell touched intimate parts of the women's bodies, asked them to wear shorter skirts and pulled one woman into a cupboard to kiss her at the airport in Sussex.
He was charged with 14 counts of sexual assault and two of attempted sexual touching.
The trial continues.