New Houghton body remains are of missing woman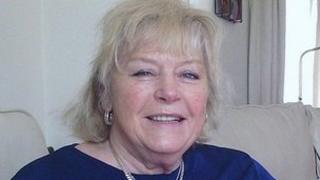 The remains of a body found in a Derbyshire village are those of a 74-year-old Nottinghamshire woman who went missing last year.
Janet Bacon's body was discovered after a dogwalker alerted police to some remains on rough ground in New Houghton on 31 March.
Officers found her body the next day during a fingertip search, about 30m away from the first discovery.
She was reported missing from her Mansfield home on 15 September.
Derbyshire Police said they were not treating the death as suspicious.