HMP Coldingley prisoner sought by Surrey Police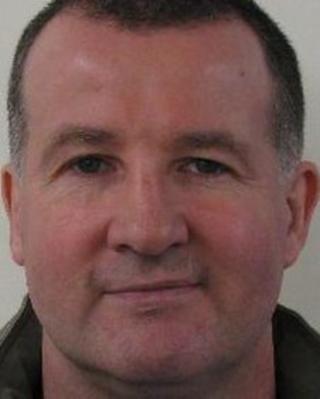 A prisoner who was jailed for 12 years for armed robberies has absconded from a Surrey prison.
Graham Richard Farrell, 48, was last seen getting on a London Victoria-bound train at Swanley in Kent on Friday.
He was serving a 12 year sentence at HMP Coldingley in Bisley for a series of armed robberies and other violent offences in London.
A spokesman for Surrey Police said: "He should not be approached directly by a member of the public."
He absconded while he was out on day release from the category C prison.
The force said Farrell had connections to Kent and south-east London. It has appealed for anyone with information to contact officers.
Farrell has been described as white, 5ft 5in tall and of a medium build. He has blue eyes, short brown hair and a tattoo of a Thai character on his right arm.