Eastbourne man jailed for east London 1991 cold case rape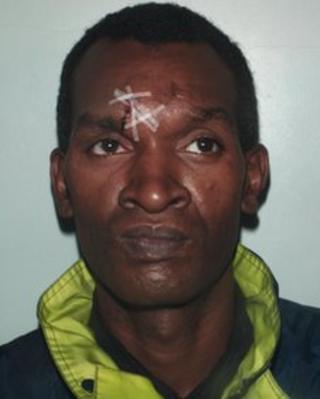 A man who raped a 49-year-old woman in her flat in 1991 has been jailed for 13-and-a-half years.
Anthony Jordan, 50, from Eastbourne, Sussex, who denied the charge, was sentenced at the Old Bailey for the attack on the woman in her east London flat on 15 May 1991.
He was arrested at the time but charges were dropped. DNA advances led to him being arrested again and charged.
Judge Peter Thornton QC said the attack was "every woman's nightmare".
The court was told the the victim woke up in the early hours in her Hackney flat to find someone in her bedroom.
'Life altered'
Jordan put a pillow over her face, pinned her arms down and then raped her.
Judge Thornton said: "She was alone in her flat and had been asleep when suddenly she was confronted with a male intruder, a stranger: every woman's nightmare. She was terrified and thought she was going to die."
In the wake of the attack the woman was given a police panic alarm, which was triggered by Jordan a month later, when she was out.
He was caught and convicted of burglary but the rape charges were dropped because semen found on the woman's dressing gown only provided a partial DNA profile.
Last year the case was reviewed and a full profile was obtained, using more advanced scientific techniques.
In a victim impact statement, the woman who is now 70, said: "My life was altered and changed beyond recognition on that night.
"I have never been the same again and I have had to live with the pain and suffering this caused me."
The court was told Jordan, who admitted burglary but denied rape, had a previous conviction for breaking into a woman's house and attacking her with a hammer when he was 17.
He will remain on the sex offenders register for life.
Det Con Jenny Thrower, of the Metropolitan Police, said: "We are pleased to report that justice has finally caught up with Anthony Jordan. He clearly thought he had got away with his crime, but thanks to advanced DNA techniques he was wrong.
"It illustrates that, even decades after a rape or other sexual assault, the Met will not rest until every investigative avenue has been exhausted."