Views on coastal footpath from Sunderland to Hartlepool sought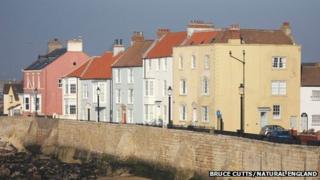 Views are being sought over plans to improve the coastal footpath between Sunderland and Hartlepool.
The walkway along the 34 miles (55km) of coast will replace the current eroded path.
The section between South Bents, in Sunderland, and Seaton Carew, Hartlepool, would form part of the proposed England Coast Path.
Public consultation is open until 3 August, then the plans will be passed to the secretary of state for approval.
Natural England, Durham County Council, Hartlepool Borough Council and Sunderland City Council have met landowners to "walk the course" and discuss where the new route could go.
The new footpath will be moved further inland than the current route, which should protect it from future erosion.