Cricket spot betting: Agent and bowler make appeals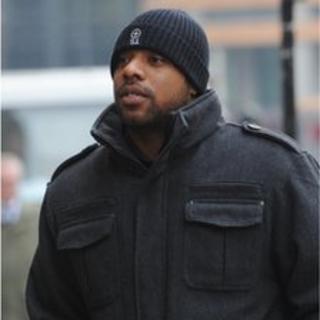 A cricketer and a sports agent who were jailed over spot-betting scams have appealed against their convictions.
Former Essex bowler Mervyn Westfield, 24, of Chelmsford and Mazhar Majeed, 36, from Croydon, London claim their separate convictions are unsafe.
Appeal Court judges have been asked to clarify the laws controlling betting.
They have reserved their decision to another date as they examine the interpretation of current laws on gambling used to convict the pair.
The Lord Chief Justice, Lord Judge, and two other judges at the Court of Appeal in London, are being asked to overturn the men's convictions.
Although the men were convicted in separate cases both appeals were heard together as they raise the same point of law.
Scandal rocked sport
The men's lawyers argued the offences charged did not reflect the facts alleged.
Majeed was sentenced in November to two years and eight months after pleading guilty to conspiracy to cheat and conspiracy to make corrupt payments.
Westfield was sentenced to four months in prison at the Old Bailey in February and has since been released.
He pleaded guilty to being paid £6,000 to bowl so that a specific number of runs would be chalked up in the first over of a match between Durham and Essex in September 2009.
In the case involving Majeed, three leading Pakistan cricketers also received custodial sentences at London's Southwark Crown Court over no balls in a test against England.