Cricket spot betting: Westfield and Majeed lose appeals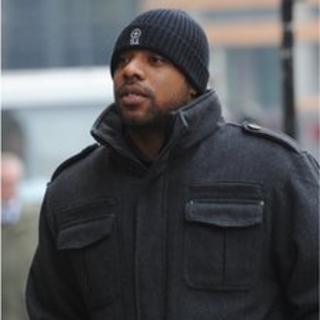 A cricketer and a sports agent who were jailed over spot-betting scams have lost their appeal against conviction.
Former Essex bowler Mervyn Westfield, 24, of Chelmsford, and Mazhar Majeed, 36, from Croydon, both claimed their convictions were unsafe.
Westfield admitted being paid £6,000 to allow a specific number of runs to be scored in the first over of a Durham vs Essex match in September 2009.
Appeal Court judges rejected the challenges.
The men's lawyers argued the charges brought against the pair did not reflect the facts alleged.
Majeed was sentenced in November to two years and eight months after pleading guilty to conspiracy to cheat and conspiracy to make corrupt payments.
Westfield was sentenced to four months in prison at the Old Bailey in February and has since been released.
Their appeals were heard together as they raised the same point of law centring on the correct interpretation of gambling legislation.
'Cheating'
Lord Judge said for the health and survival of cricket as a truly competitive sport corruption "must be eradicated".
He said: "Cricket betting is not new. It has, however, become multi-faceted.
"Nowadays it is possible to place bets not only on the final outcome of a match, but on particular passages of play, such as how many runs will be scored or wickets taken in an over, or indeed on individual events during the course of an over or passage of play.
"The prizes for successful gambling can be very great, and the scope for corruption is therefore considerable.
"For the health, indeed the survival, of the game as a truly competitive sport, it must be eradicated."
Lord Judge ruled: "The respective offences of conspiracy against Majeed and cheating against Westfield were properly prosecuted."