Sunderland's Titus Bramble cleared of sex assaults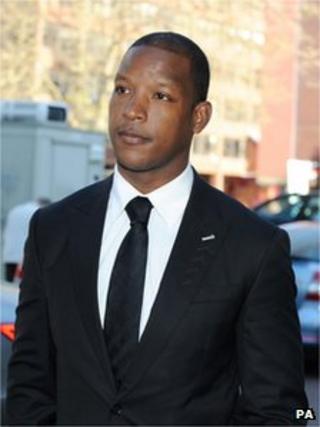 Premier League footballer Titus Bramble has been cleared of sexually assaulting two women.
The Sunderland defender was accused of groping a woman's bottom in a nightclub in Yarm, on Teesside, before sexually assaulting another woman in a cab home.
The 30-year-old, who was born in Ipswich but now lives at Wynyard in Middlesbrough, had denied the charges.
He was cleared by a jury at the end of a four-day trial at Teesside Crown Court.
Mr Bramble admitted that he was "quite drunk" on the night of 28 September 2011 and shared a consensual kiss with the woman in the back of a cab before her mood changed.
Believing something was wrong, the taxi driver took the pair to a police station, where Mr Bramble was arrested.
'Extremely tough'
During the trial, his defence lawyer Ronnie Jaffa said the woman had made the sexual assault allegation to "save face" after she regretted kissing him.
Another woman came forward later to report that while in the Cross Keys nightclub she had felt someone grope her bottom.
She said she had turned and seen the footballer "smirking" at her.
Mr Jaffa said she had not actually seen the person who groped her.
"It's unlikely he [Bramble] would grab her bum and simply stand there," he said.
In a statement, Mr Bramble said: "It has been extremely tough to have this hanging over me for the last eight months.
"I am naturally delighted that the jury returned not-guilty verdicts so quickly and relieved that this awful ordeal is finally over. I've always said these allegations were false and untrue."
He thanked his family and friends for their support and said his focus was now getting on with his career.
Sunderland AFC said it would not be making any comment about the case.
Before being signed to the club in July 2010, Mr Bramble played for Ipswich, Newcastle and Wigan Athletic.