'Baffling' Durham City graffiti removed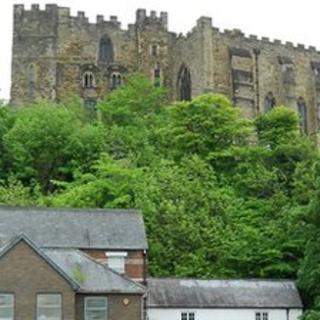 Mysterious graffiti which blighted one of Durham City's most famous views has been removed.
Large white letters were written on the roof of Top Shop in Silver Street, directly in the eye line the view of the castle from Framwellgate Bridge.
Once the problem of access was resolved with the store, workmen removed it.
A Durham County Council spokesman said the wording - "rest in peace, we will never forget" - was baffling as it was not known who or what it referred to.
The white residue is expected to weather away naturally.
Planning enforcement officer Stuart Jobling said: "We would like to praise store operators Arcadia Group for their professionalism and co-operation in removing this blight from one of the most iconic views of the city and the World Heritage Site.
"Local people and visitors now have nothing to spoil this spectacular landscape as the slate roof will weather back after cleaning."