Thames Valley Police child exploitation team handed £500K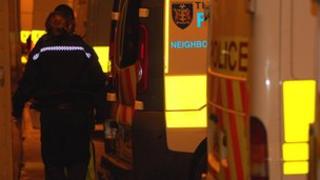 Thames Valley Police has allocated £500,000 to investigate child exploitation in the region over an 18-month period.
The money was requested by Chief Constable Sara Thornton who said the issue was a key priority for the force.
She said it would be spent "gathering and then investigating intelligence to get a better picture of the situation in the force area".
She added the money was needed due to the "scale of the challenge".
In March, 16 people were arrested as part of Operation Bullfinch; an investigation into alleged child sex trafficking in Oxford involving 50 girls.
Six people have been charged with offences.
Liberal Democrat South East MEP Catherine Bearder said: "This is a strong statement of intent from Thames Valley Police, despite the mounting financial pressures the force has faced.
"I have been saying consistently this is not an issue which only affects 'other communities', it is happening in all of our towns and cities."