Paramedic who deflated tyre on ambulance struck off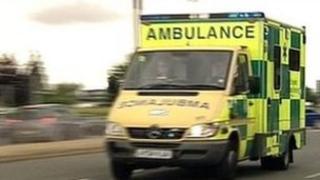 A paramedic who deliberately deflated the tyre of her ambulance to avoid having to go to a callout has been struck off.
East of England Ambulance Service employee Victoria Parker admitted she had been "stupid" to tell control the vehicle had a flat tyre, the Health Professions Council (HPC) heard.
The panel heard that she later told two colleagues about her action.
She subsequently resigned from the ambulance service.
The hearing was told that in March 2010 Ms Parker, who worked at Rayleigh Ambulance Station in Essex, was called out to go to a job.
She told a student paramedic she was working with that she could get out of going.
In a statement, Ms Parker, who did not attend the hearing, said: "I untwiddled the valve cap and with my pen I let a little air out of the tyre... I told control we had a slow flat."
The HPC found her guilty of misconduct.
It ruled that the "dishonest conduct involving a paramedic getting out of her duties by deliberately damaging or sabotaging an ambulance so as to cause it to be removed from the road... was very serious and fell well below the standards expected of a paramedic".
A spokeswoman for the East of England Ambulance Service said it "took immediate action as soon as these allegations came to light, suspending the member of staff in question pending a full investigation.
"She resigned before the investigation was completed."