West Midlands Police tweet from Birmingham custody cells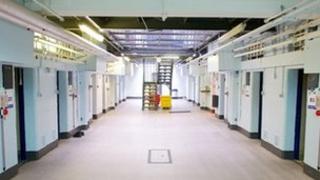 Social media has been used by West Midlands Police to give an insight into the custody process at a police station.
The force used Twitter to report live from the cells of Birmingham Central Police Station.
Custody sergeants reported from the custody block throughout the day and explained their role.
Sgt Bashir started the day saying 21 people were in custody for offences including assault and burglary.
He tweeted: "My first job of the day is to check on all suspects in custody to ensure they are safe and well. No issues or concerns."
Later Sgt Bashir added: "Rights of a suspect include: Free and independent legal advice, to have someone informed of their arrest, to consult the codes of practice."
Comments from other Twitter users particularly focused on food offered to suspects and the news that all interviews are still recorded on cassette tapes.
"We are introducing new digital recording equipment soon across all West Midlands custody sites," Sgt Bashir tweeted.
Charge or release
The station can hold about 50 suspects and there are more than a dozen custody blocks at other stations across the force area.
As well as updates about dealing with suspects, they will also be uploading photos of specialist equipment.
The tweet-a-thon was given the go-ahead after followers to the West Midlands Police Twitter account expressed an interest in the process.
Ch Insp Tracey Packham said: "The vast majority of Twitter followers will never have seen a real custody environment, let alone set foot in one.
"Custody sergeants will be tweeting a wide range of activity, including the signing-in of a suspect at custody and feeding them, right through to conducting regular health checks and their final charge or release."
West Midlands Police recently conducted a similar "tweet-a-thon" involving forensic scene investigators.