Hungary verdict on fraud accused Turner and McGoldrick delayed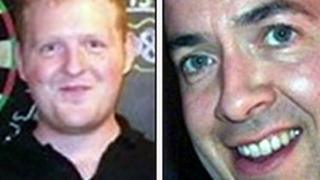 Two men accused of fraud in Hungary must wait until November for a verdict.
Michael Turner, 30, of Corfe Castle, Dorset, and Jason McGoldrick, 39, from Plymouth in Devon, ran a time-share company which collapsed allegedly owing creditors £18,000.
The businessmen pair denied the charges during a trial at Budapest District Court earlier this month.
The judge said he needed more time to examine the case and delayed the verdict until November.
The men, who are due to return to the UK on Wednesday, ran a marketing firm in Budapest, offering holidays in the Canary Islands.
Their company Dream Espana collapsed in 2005.
Hundreds of Hungarian customers are alleged to have lost money when Dream Espana was unable to offer them the time-shares they wanted.
South Dorset MP Richard Drax travelled to Hungary to provide a character reference in support of Mr Turner during the trial.
He described him as a "hard-working, honest man".
Both Mr Turner and Mr McGoldrick were held for four months in Budapest after being extradited from the UK under a European Arrest Warrant (EAW) in 2009.