Further body parts kept by Avon and Somerset Police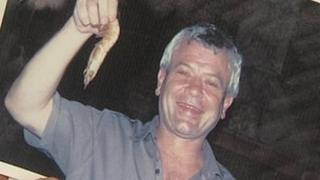 More significant body parts have been retained by police in the Bristol area and Somerset than previously reported.
Last month, an audit from the Association of Chief Police Officers (Acpo) found almost 500 body parts had been kept nationally by police forces.
Two were reported from the Avon and Somerset Police area, but the BBC has learned that the force kept the parts of 77 people, including 21 children.
The force said it had followed Acpo guidance.
The other 75 body parts are thought to have already been disposed of, with two remaining on the day the Avon and Somerset force completed the audit.
Police can use a variety of laws to retain material taken from bodies at post-mortem examinations.
They may be kept as a requirement of a criminal investigation or to fulfil legal requirements.
Formal guidance
The Acpo audit was sparked following a series of inspections by the Human Tissue Authority in 2009, asking for details of category three human tissue - significant body parts including organs and limbs - held by police before the Human Tissue Act came into force in 2006.
The act gave formal guidance for the first time on human tissue retention and the process of notifying families involved.
An Acpo spokesperson said the organisation was clear about what information it required forces to provide, and any discrepancy in the figures should be addressed to the force in question.
The BBC has also learned that Avon and Somerset Police has paid for 29 reburials or funerals, and spent two years on the audit investigation, which involved 19 officers and staff.
It also kept 126 samples registered as category two, which are defined as "samples of human tissue which are not a significant part of the body - for example small tissue samples, blocks, slides, etc".
'Pre-dated computers'
A spokeswoman for the Avon and Somerset force said: "In line with criteria set out by Acpo, which has co-ordinated, written and published a report on the national findings of the audit, we submitted the number of tissue samples held on our completion date. That number is two.
"Many cases pre-dated computerised records, requiring lots of research and manual trawling of paper records to ensure that the families of every victim were traced, visited and informed by our team of specially trained family liaison officers.
"We chose this proactive approach to ensure transparency with the families involved.
"We felt this was not only the right thing to do, but most importantly, it afforded families the opportunity to decide how the issue was resolved and enabled us to give guidance on all the support available through what has undoubtedly been a difficult time.
"All samples held would have been taken for legitimate investigative purposes."