Customs officer Paul Cook cleared by jury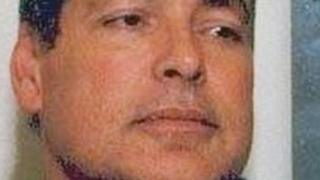 A customs officer accused of helping two drugs barons secure big reductions in their jail terms has been cleared of perverting the course of justice.
The jury at Kingston Crown Court cleared Paul Cook, 60, over the claims relating to John Haase, from Liverpool, and his nephew Paul Bennett.
It was alleged Mr Cook's testimony helped Haase and Bennett's drug smuggling sentences be cut.
Jurors are still deliberating on a charge of misconduct in public office.
They will resume their deliberations on Thursday.
Haase and Bennett were jailed for 18 years for drug smuggling but had their sentences cut by 13 years in 1995 after Cook allegedly spoke in their favour.
Criminal intelligence
The court heard that Mr Cook had told a judge the men were valuable informants, but in fact they were posing as "supergrasses" while planting caches of guns and drugs to gain credit for the information.
The trial heard that Haase and Bennett were convicted of perverting the course of public justice in 2008 when the scam was revealed.
Mr Cook denied knowing the tip-offs were false and that drugs and firearms were being planted by the criminals' associates, the jury was told.
The prosecution did not allege Mr Cook received corrupt payments, but claimed he hoped to receive criminal intelligence in return for his assistance.