Concert to raise funds for Chessington fall girl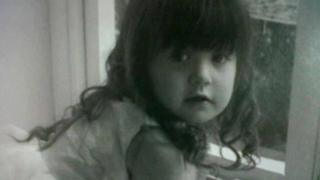 Relatives of a girl who suffered critical injuries at Chessington World of Adventures are hosting a concert to raise funds for her rehabilitation.
Jessica Blake, five, of Kent, suffered a fractured skull, a bleed on the brain and broken ribs when she fell from the Tomb Blaster ride queue on 7 June.
She is said to be making progress at St George's Hospital, south-east London.
Her family have organised a concert, Jamming for Jessica, at the Royal Clarendon Hotel, Gravesend, on 29 July.
Jessica's great aunt, Tina Taylor, said: "We are holding this event to raise money for her rehabilitation and other needs she will incur."
Jessica, of Sheerness on the Isle of Sheppey, fell about 14ft (4.2m) at the Surrey theme park.
The five-year-old was treated by the resort's medical staff following the incident before being taken by ambulance to hospital in a conscious state.
The Health and Safety Executive (HSE) are currently investigating the circumstances surrounding the fall.
A spokesman for the theme park said the ride remained closed and they were awaiting the outcome of the HSE investigation.
Ms Taylor said entry to the concert would be £5 on the door and there would be an auction and a raffle to raise further funds.
She added that bands including The Love Street Band, The Britpop Collective and Rumblefish, will be playing.