Sussex coroner urges belt and bag ban in mental health units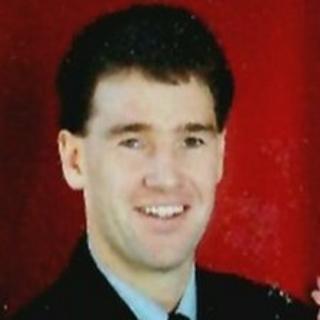 A Sussex coroner has asked the government to consider routinely removing belts and plastic bags from patients in mental health units.
East Sussex coroner Alan Craze has written to the Health Secretary Andrew Lansley following four deaths at units run by the Sussex Partnership NHS Trust between 2008 and 2010.
The trust now routinely removes belts from patients.
The Department of Health said it would consider the coroner's recommendations.
Sgt Richard Bexhell, 49, used a belt to take his own life in August 2009 at the Woodlands unit, in Hastings.
Two other patients also killed themselves at the unit, one using a plastic bag and the other a belt.
And another patient killed himself using a plastic bag at the Millview Hospital, in Brighton.
'Stringent measures'
In the letter to Mr Lansley, the coroner wrote: "I would like to ensure that the circumstances of these deaths, and by implication the dangers of failing to take the most stringent of measures, are fully taken into account in any government review on the subject."
He added: "I cannot see why there should be a radically different approach to keeping people alive in mental hospitals from that enforced in prisons."
A spokeswoman for the Department of Health said it would respond to Mr Craze's recommendations as soon as possible.
"Losing a loved one to suicide is a tragedy and we want to make sure that we are doing all we can to prevent suicides and give vulnerable people the support they desperately need," she said.
"We are taking strong action on suicide prevention and plan to publish a new suicide prevention strategy later this year."