Surrey man charged with Olympics ticket fraud offences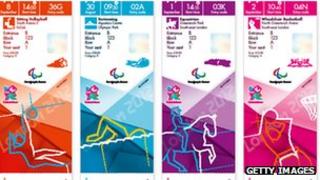 A 45-year-old Surrey man has been charged with fraud offences linked to the sale of Olympics tickets.
Simon Maxwell, of Mountview Road, Walton on Thames, is accused of four counts of fraud, the Metropolitan Police said.
He is charged with conspiracy to commit fraud in connection to the letting of properties, sale of Olympics tickets, and proceeds of these crimes.
He is also accused of conspiracy to illegally sell Olympics tickets.
Mr Maxwell is due to appear before Hammersmith Magistrates' Court on Thursday.