Ambulance station closure puts lives at risk, says John Mann MP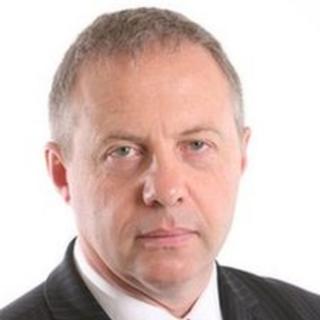 The closure of an ambulance station in north Nottinghamshire would put lives at risk, an MP has said.
Dozens of ambulance stations are to be closed and sold as part of changes at East Midlands Ambulance Service (Emas).
Bassetlaw's station would shut with the nearest hub based over 17 miles (27.3km) away at Kings Mill hospital, in Sutton-in-Ashfield.
Emas chief executive Phil Milligan said response times would be better under the new measures.
The plans will see the East Midlands' 66 current ambulance stations replaced with 13 larger "hub stations".
Mr Mann said patients in his constituency were the "biggest losers" in the new plans, and said Emas was shifting resources to bigger towns and cities.
Mr Mann said: "It means we'll have less ambulance cover and people's lives will be at risk.
"The people in Bassetlaw will say this is unacceptable, it's a cost-cutting measure and it's not good enough for us."
However, Mr Milligan said response times in Bassetlaw would actually improve.
He said: "We've got a longstanding problem of response times not being good enough.
"The plans we've put forward are all about improving response times. We're fortunate that we can do that and reduce the costs.
"[The proposals] will give us a better chance in saving lives."
Under the plans Emas said more than 100 "tactical deployment points" would allow the service to maintain a presence in all of its towns which currently had an ambulance station.
The hub stations would be based in Chesterfield, Derby, Sutton-in-Ashfield, Nottingham, Kettering, Leicester, Loughborough, Northampton, Algarkirk, Elsham, Lincoln, Skegness and Sleaford.
The changes would be brought in over a five-year period, Emas has said.