Seaside projects receive grants for diversification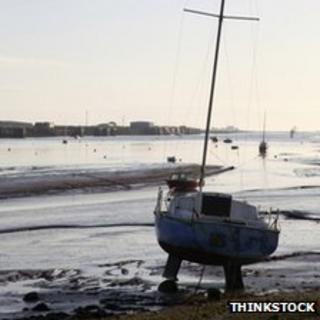 Six seaside areas in England have been chosen to receive a share of nearly £4.6m in government grants to help their economies diversify.
Projects in Cumbria, Cornwall, Dorset, East Anglia and the South East would benefit from the money from the government's Coastal Communities Fund.
It said the money could be used for jobs, training and apprenticeships.
Enterprises that rejuvenate seaside assets or help emerging industries will also benefit.
The government said it hoped the money would create jobs that supported coastal tourism and develop projects that boosted inshore fishing.
In total 129 bids were made for the money.
The six winners were:
Cornwall's National Lobster Hatchery in Padstow will receive £150,500 to provide four new jobs and 15 training and volunteering opportunities at the social enterprise which maintains stocks of commercial species of lobster
Cumbria - £900,000 to support the Unleashing Growth in Coastal Furness initiative in Barrow-in-Furness, which aims to create 275 full-time and more than 85 part-time jobs
Dorset - £2m for Bournemouth Borough Council over two years to create the National Coastal Tourism Academy
East Anglia's RAK Maritime Project - £757,000 to provide maritime training to 63 people a year for two years to support the renewable energy industry
South East Food Group Partnership - £25,000 to support the inshore fisheries industry under the name "Local Fish for Local People", creating 15 full-time jobs
Suffolk County Council - £762,000 to create 200 new employer-led apprenticeships to develop skills in the low carbon energy sector in Norfolk, Suffolk and Essex
Communities Secretary Eric Pickles said the grants were the first round from the UK-wide fund, which was launched earlier this year.
The fund, which was originally £24m, was being expanded to £28m, he added.
He said: "There is huge potential in our coastal towns that goes way beyond them only being places we visit for seaside day trips and holidays.
"We are seeing opportunities being developed all the time by new industries and the government is determined to help our coastal towns make the most of them.
"This money will help those towns tap into these enterprises, and create the skills and jobs that will benefit the whole community."
The government said further successful bids would be announced later in the year.