G4S police outsourcing still an option for three forces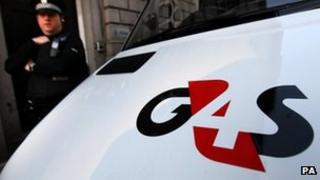 Three police forces will continue to examine the option of outsourcing back office services to G4S.
The Bedfordshire, Cambridgeshire and Hertfordshire forces' joint working group had questioned whether the company could deliver the service.
G4S failed to provide enough security guards for the Olympics.
But after a review, the forces will continue to develop a business case which would see G4S supply the services including IT and human resources.
G4S currently provides support services for Lincolnshire Police.
A statement released by the three forces said: "The work to develop the full business case will continue to scrutinise the Lincolnshire Police/G4S contract and assess the ability of the contract to meet the specific requirements of Bedfordshire, Cambridgeshire and Hertfordshire."
It said the business case would be completed over the "next few months".
G4S has said that its policing support division is "entirely separate" to its events business which managed the Olympics contract.