Teacher Michael Gledhill gets Nick Clegg Paralympics invite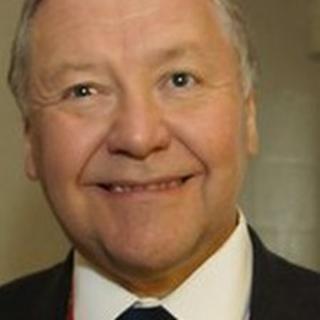 A head teacher from Staffordshire said he was "shocked" to get an invitation to the Paralympics opening ceremony from the deputy prime minister.
Michael Gledhill, from Leek, who works at the Kingsway School in Stockport, is one of seven people chosen to be a special guest of Nick Clegg.
He said the invitation had come "completely out of the blue".
"I think it's because he was impressed by the school and the students he met during a visit last year," he added.
The seven special guests - three teachers and four nurses - will also go to a reception at the Guildhall being hosted by Mr Clegg and the Lord Mayor of London, David Wootton.
Among the 700 guests will be heads of state, international sports ministers and International Paralympic Committee president Sir Philip Craven.
Mr Clegg said: "Each of these nurses and teachers work tirelessly to improve the lives of young people in their communities.
"It's fantastic to be able to give something back to them."
He visited Kingsway school in November, when he hosted a debate with a group of students.
"He had a discussion with them about matters to do with politics, education, student loans and grants and I think he thoroughly enjoyed himself, even the tricky questions," said Mr Gledhill.
Mr Gledhill previously taught Olympic and Paralympic gold medallists Anna Watkins and Lee Pearson at Westwood High School, now Westwood College, in Leek.